In your Product Search results, you will automatically be able to see some details about the products. For example, the product name, network, merchant, brand and price. There is also an easy way to see all additional information about the product. All you have to do is click on the product name.
Clicking on the product name will expand the product to reveal every piece of information you need to know about the product. To collapse the additional information box, simply click on the product name again.
There are a few additional information fields to point out that may be extra useful when deciding if you want to add this product to your affiliate website: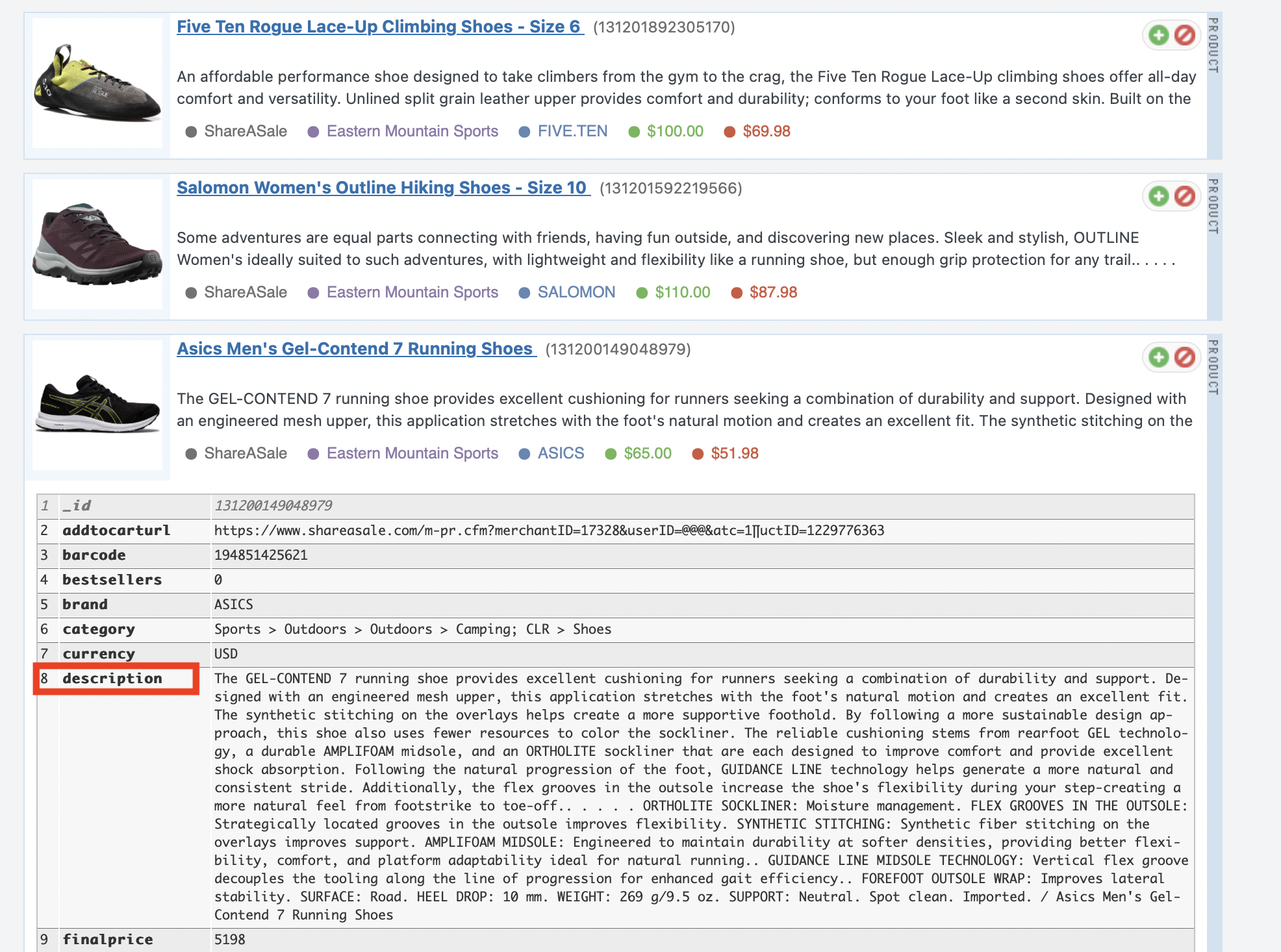 When a product is returned in your search results, you will be able to see a short preview of the product description. The additional information box will reveal the full description of the product. This detailed information can help you to assess the products features, benefits, and its relevance for your audience and website content.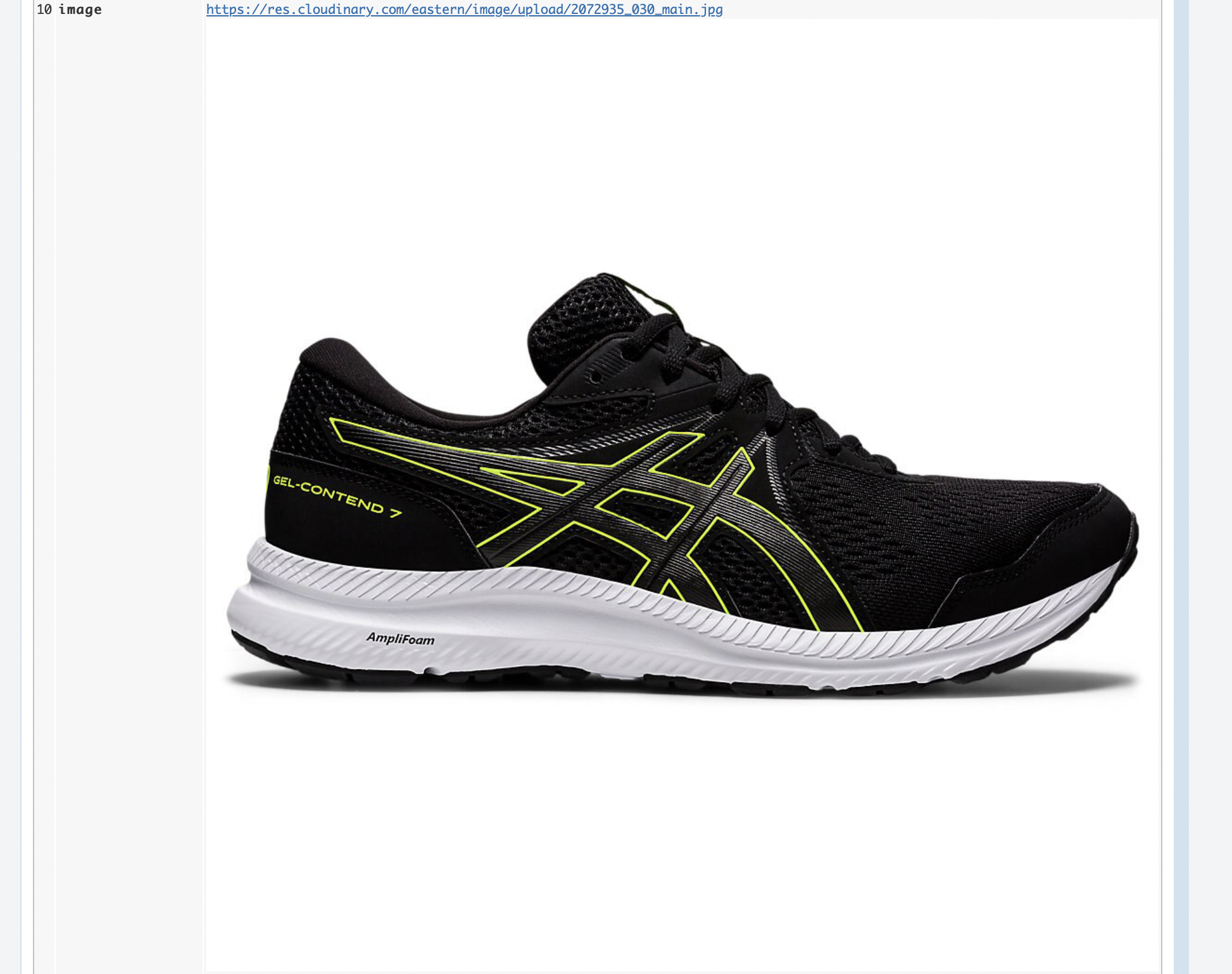 Images are uploaded by the merchant and their quality may vary. The additional information box will show the size and quality of the image, helping you determine if it will appear well on your affiliate website.

When you search for a product, the search results will display the products price and the sale price, if applicable. To find out the exact discount percentage, look in the Sale Discount field in the Additional Information Box. In this example, this product is 20% off.
Last Updated and Time Updated

The Last Updated field shows the date and time that the merchant last updated the information for this product. The Time Updated field shows the date and time that this product was last updated in the Datafeedr database. These fields can ensure that the products you are adding are being kept up-to-date and accurate.
To learn more about finding additional product information and what each field means, you can view a video tutorial here.