One effective approach to enhance efficiencies and save time is making use of the Saved Search Method.
The Saved Search Method is one option of adding products to a Product Set. This method allows you to add specific search filters to a Product Set and save these filters. To learn how to add products using the Saved Search Method, click here. 
One of the biggest benefits is once you configure the Saved Search, it will do the work of finding new products for you!
For example, you have a Product Set for rock climbing helmets. Specifically, all rock climbing helmets which are on sale. Simply add the appropriate search filters for rock climbing helmets on sale. Then, add these filters as a Saved Search.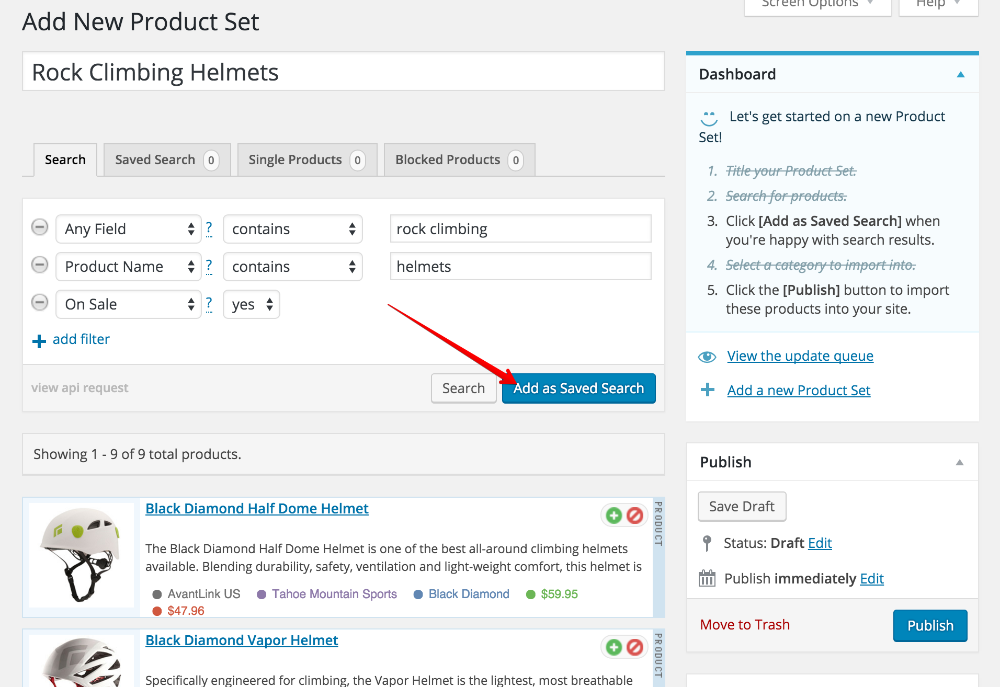 Let's say that a merchant then adds a bunch of new rock climbing helmets that are on sale. Since you have configured the Saved Search Method and these new products match your filters, these new rock climbing helmets will automatically be added to your Product Set. When your Product Set updates, these new products will then be automatically imported into your affiliate website.
It is also super easy to update the Saved Search if you change your mind about which products you want to include. For example, let's say you decided you want to include all rock climbing helmets, not just rock climbing helmets on sale.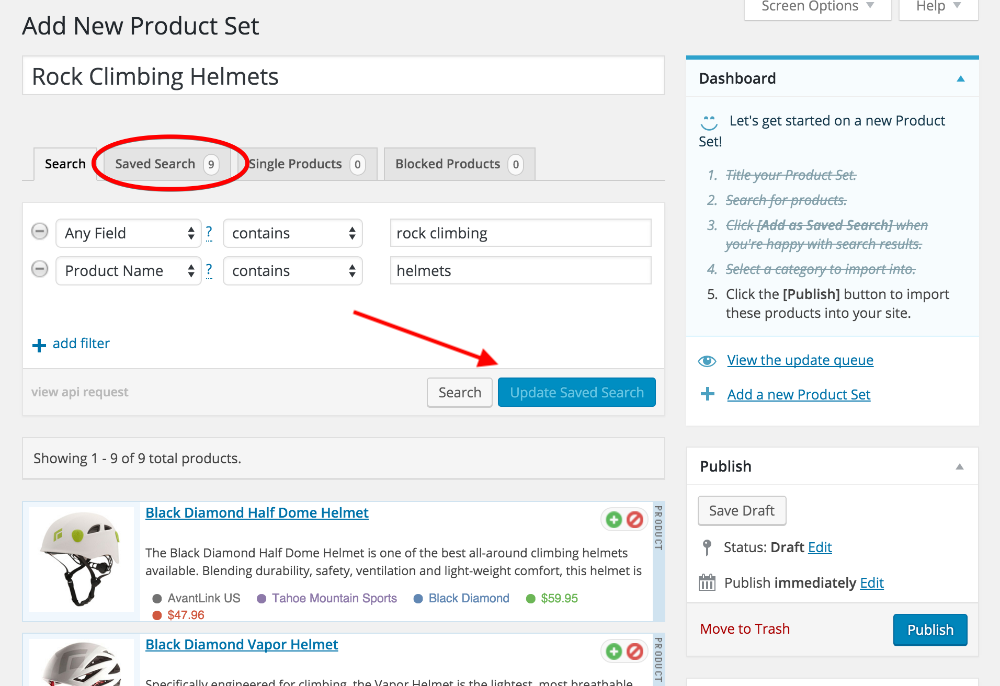 Simply change the Search Filters and update your Saved Search! Now, all rock climbing helmets will be automatically added to this Product Set and your affiliate website.
Be sure to check out Saved Search to save time and have products automatically import onto your affiliate website.