With Datafeedr's wide merchant support, finding the merchants that have the products you want to promote on your affiliate website can seem like a challenging task. The Scratchpad makes it easy.
To run a search on the Scratchpad, enter in information for one of more Search Filters. The more Search Filters you use, the more targeted your search results will likely be.
Once you run your search, the icons next to the Search Filters will become populated with relevant information. The middle icon is known as the Merchants Icon.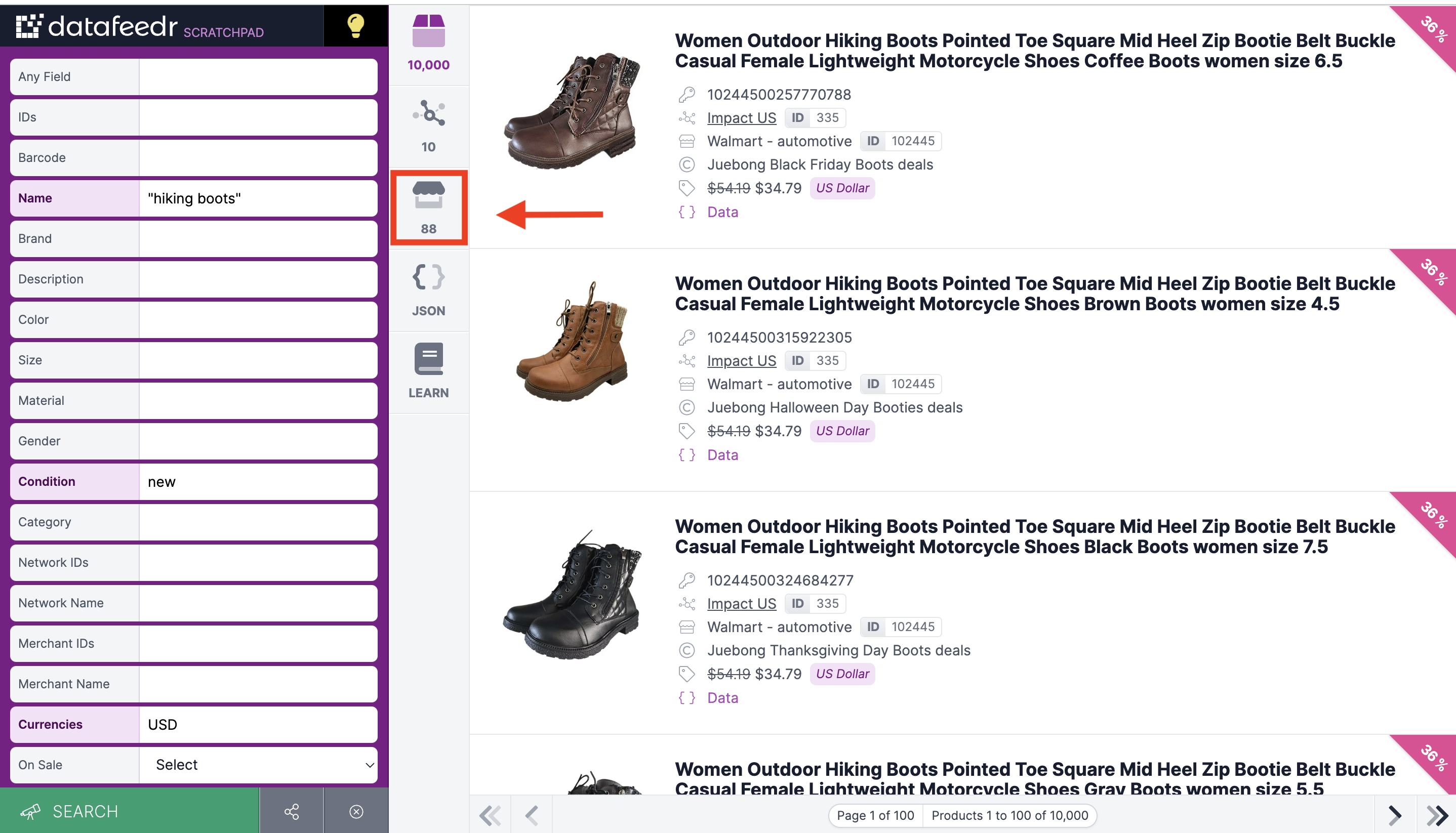 Under the Merchant's Icon, the number you see listed is the number of merchants that carry products that match your search. For example, in this search there are 88 merchants who carry products that match my search of hiking boots.
Clicking on the Merchant Icon will allow you to see additional, specific details about where you can find the product you are searching for.
You will see the Merchant ID, Merchant Name, and Product Count for each Merchant.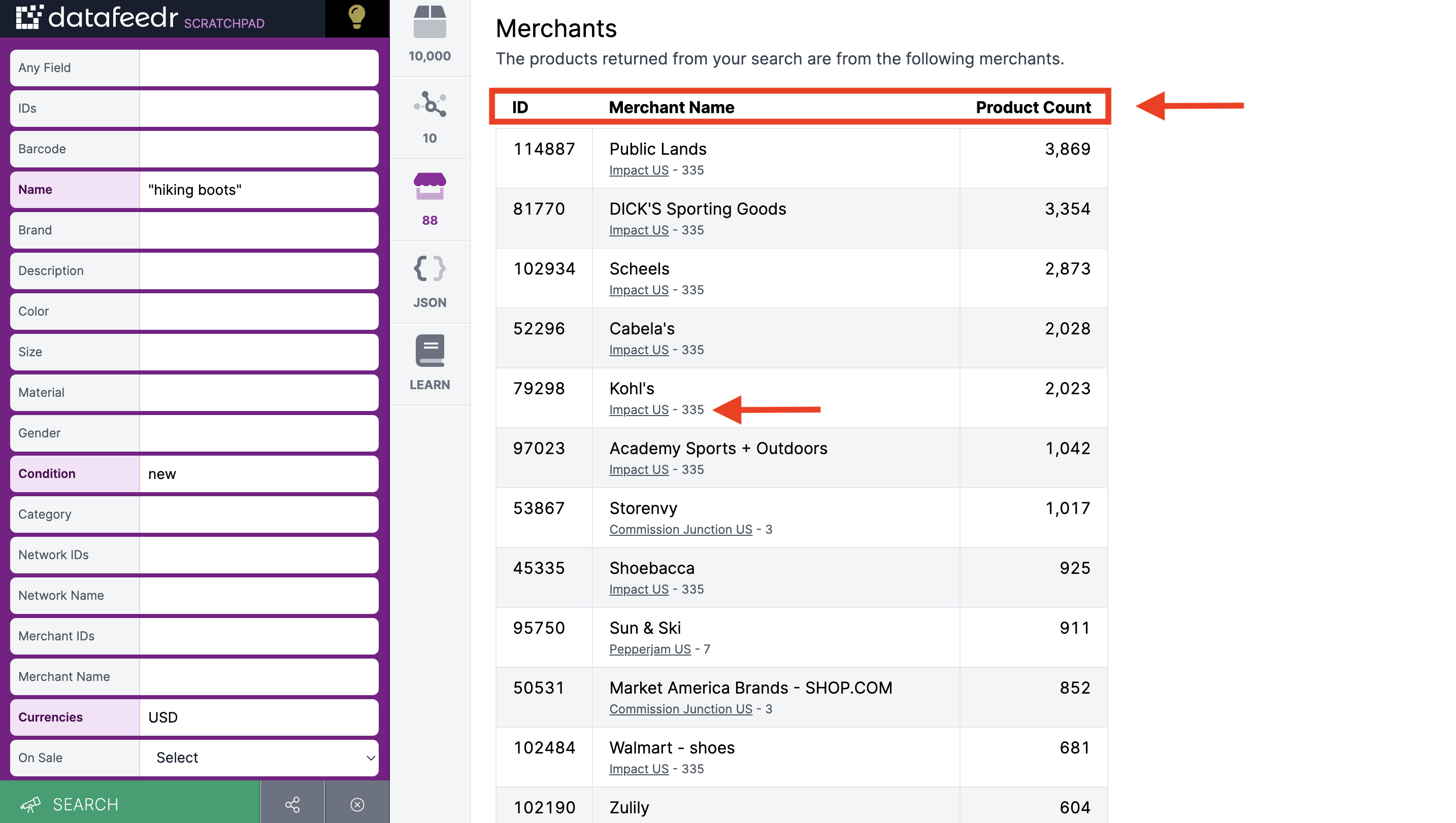 The Product Count represents the number of products from that Merchant that match with your search. For example, Public Lands carries 3,869 products that match my hiking boots search criteria. This section helps you quickly identify both the merchants offering your desired products and how large of a selection they have.
Under each Merchant name, you will also see the Affiliate Network they are part of. In this case, many of the merchants with the most hiking boots products are part of Impact US. Click on Impact US or any of the listed Affiliate Networks to directly access their websites to apply, if you are not already part of their network.
Take advantage of this merchant discovery tool to quickly and quickly find exactly which merchants offer your desired products.
To learn more about discovering new merchants, check out our YouTube tutorial here.