Comparison Sets can be set up to automatically appear on a Single Product Page or in a Blog post. You can also manage your Comparison Sets by manually adding or removing products. In order to add or remove products, make sure you first are logged in as an admin on your WordPress account!
Add Products to a Comparison Set
To manually add products, head over to the Comparison Set you want to update.

At the bottom of the Comparison Set, it will say Add Products. Clicking Add Products will allow you to search for products in the same way you search for products when adding them to a Product Set.

Use the search filters to enter your criteria for the products you want to find. Search for the products and then press Add.

That's it! The new products will now be displayed in the Comparison Set.
Remove Products from a Comparison Set
To remove products, press Manage Products at the bottom of the Comparison Set.

Next to each product, you will now see a button to remove the product. Press Remove Product for one, or multiple, of the products you want to remove. You can also see which products were added manually, and which were added automatically.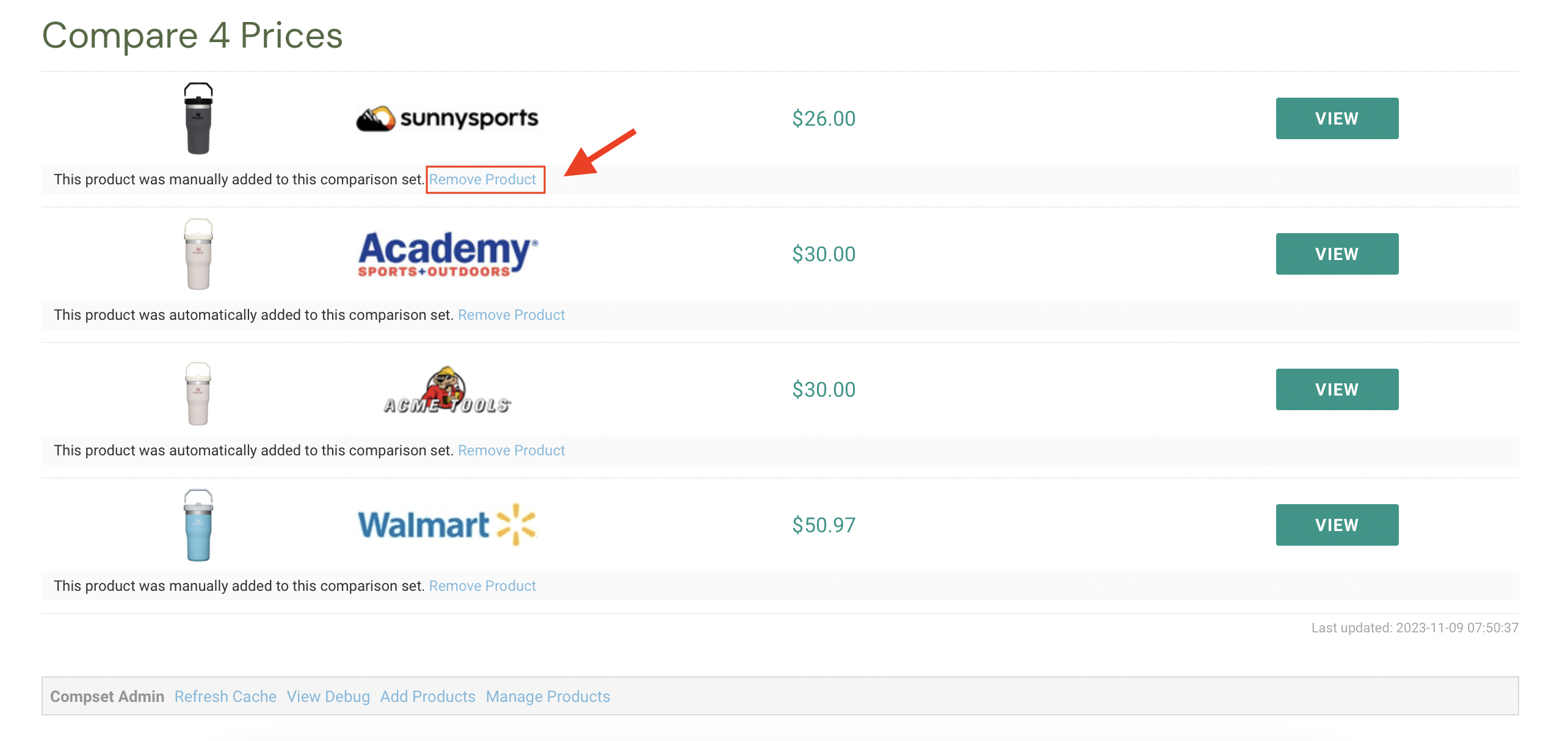 The products will now be removed from the Comparison Set.

Manually adding or removing products to a Comparison Set offers several benefits including:
Customization: This gives you complete control over the products, allowing you to tailor the Comparison Set to your specific preferences.
Precision: You can use the search filters to pick products that match exactly what you're looking for.
Relevance: You can easily update the comparison set at any time to ensure it stays relevant.
To learn more about Comparison Sets, you can view additional information here.